It is true that not every short hairstyle looks good on a round face, but some of them can even look so adorable that you cannot deny yourself from trying one of the sassy short haircuts for a new change. And one of them is the pixie hairstyle, and it has become the most popular haircut for a round face. You can even compare it with the shorter version of bob haircut when appropriately styled.
Some studies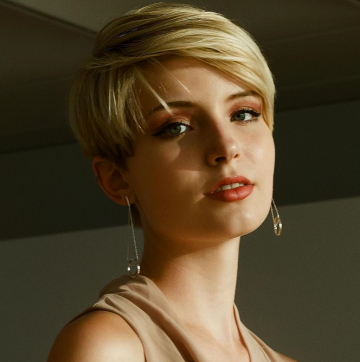 If the shape of your face is round, your short hair must cover your ears. Moreover, short hairstyles are easily created with the help of a blow dryer and a mousse. A round face will appear thinner if bangs are asymmetrically styled to the side of the face. You can even rake your fingers around your hair to give an edgier look while adding vertical lines.
Have you ever notice outlines of short hairstyles for round faces? It seems that these hairstyles have elongating A-line outlines. Almost every bob hairstyle from pixies to graded cuts and feather finish featured with side-swept bangs, which can easily cover the fullness of a round face. Thus, you can also consider this idea while styling your hair for an incredibly flattering look.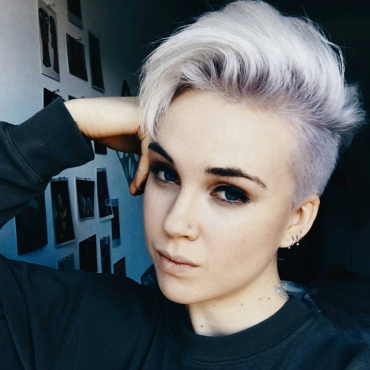 It is believed that rounded hairstyles are not suitable for a round shape, but the pixie haircut best shape is considered rounded. It can add up a fluffy texture to your short bob style and cover your entire round faces. Finally, you will come up with a super flattering look with occasional tresses and defining edges, making your face look extremely chic, and you are likely to receive compliments for your face shape.
Yes!! pixie haircut right for a round face, and you will come up with an adorable look. So what you are waiting for, go try out some pixie hairstyles and be sassy.